Whoever you choose to plan your wedding or provide entertainment, photography, and the like, make sure they strive to achieve the unimaginable on your wedding day, to make the day unique to you, to make you and your guests feel like they're in paradise, to go above and beyond to create something bigger and better than your wildest dreams. From music to atmosphere, from photography to cinematography, trends keep changing and getting more complex. But, don't get too overwhelmed. All you have to do is sit back and enjoy.
We encourage you to explore and experience the newest wedding trends. Here are some popular trends featured in today's weddings:
Uplighting: This creates a beautiful, luminescent atmosphere at a reception. Uplighting heightens the mood for when the party really starts.
Fireworks projections: A magical light show right in the ballroom; this is a perfect feature to capture on camera or to simply experience in the moment. Firework projections heighten the magic and the excitement of the day.
Dancing on the clouds: As the dance floor fills with fluffy clouds, your ballroom or venue turns into a dreamlike atmosphere. Imagine dancing on the clouds in your beautiful wedding dress with the love of your life. It's a surreal, unforgettable experience. (Don't worry, this does not set off any fire alarms. These clouds are made of water vapor to ensure a safe, smoke-free dance floor).
Snow: The weather is unpredictable, and sometimes that perfect snowfall never comes when you want it to, but it doesn't have to be that way on your big day. Enjoy a beautiful light snowfall right in your ballroom. Dance with your favorite people in a winter wonderland.
Stars: Good music, beautiful people, and a romantic starlit sky right in your ballroom to top it off. Brighten your night and heighten the romance with this amazing effect.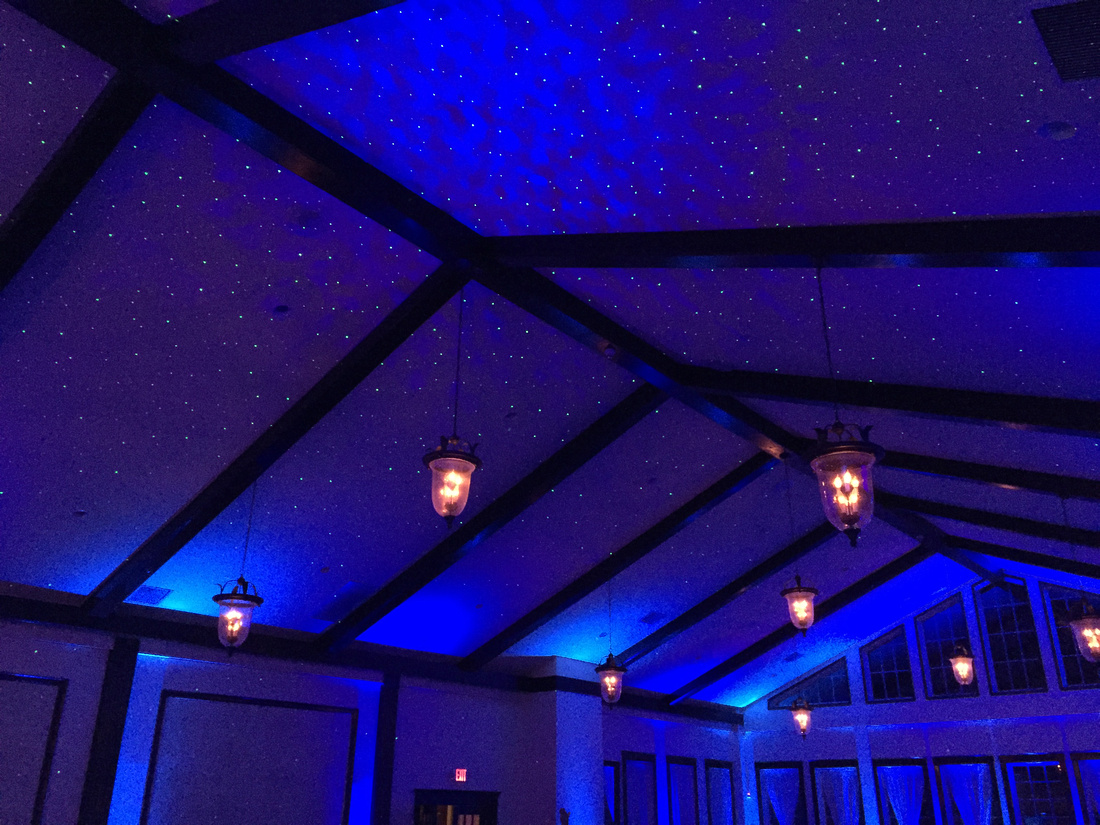 These new features among many others change the game and make your special day an event that you'll want to relive over and over again.