Sweet. Elegant. Whimsical. Refreshing. These are the words that come to mind while reflecting on Jim and Becca's wedding day at the Abbie Holmes Estate, filled with nothing but sheer love and support that radiated from the beautiful couple and their close family and friends. Adorned with sentimental trinkets and soft bunches of baby's breath flowers, the already charming Abbie Holmes Estate transformed into a dreamy wedding paradise classically lit up by each member of the bridal party. Everybody seemed to embody a certain energy, excitement, and wit that brought the atmosphere to life.
Years of memories, experiences, and growth all led to the very moment Becca and Jim saw each other for the first time on this beautiful summer day. Becca's face lit up as soon as Jim eagerly turned around, as if everything came together the way it was always meant to be. Moments like this make for breathtaking images -- images that we as BME photographers and cinematographers strive to perfectly capture.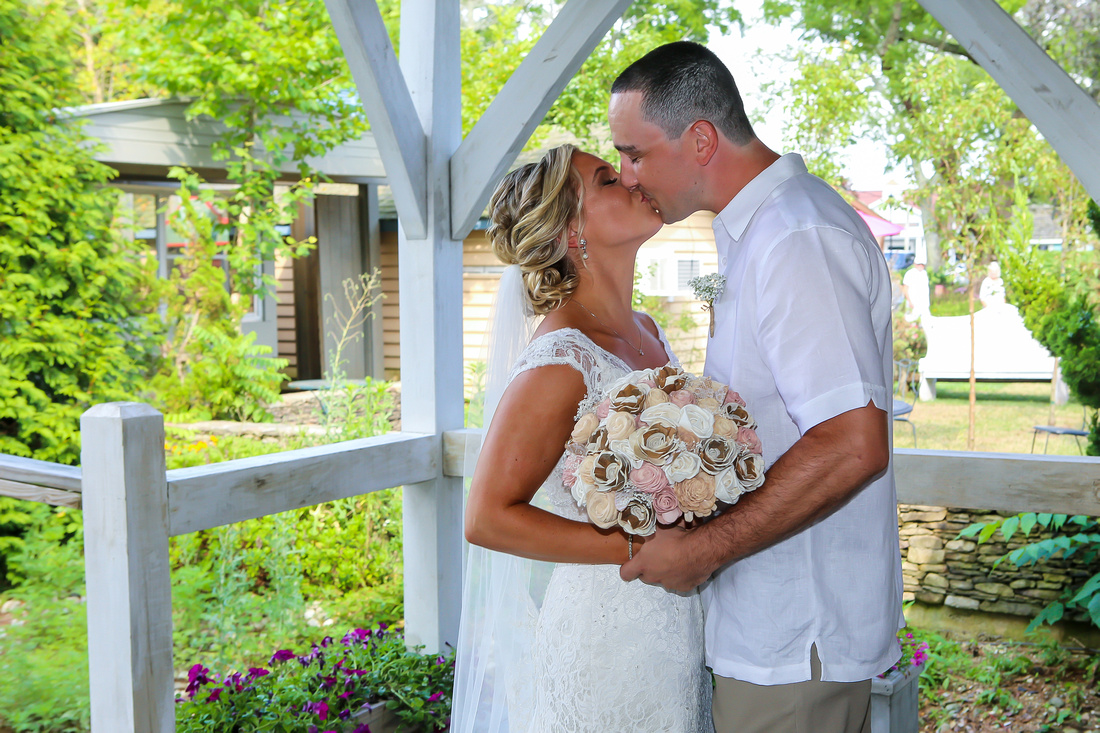 The ceremony was held on a private veranda, also known as Abbie Holmes Estate's Springhouse Chapel, where Becca and Jim were perfectly framed by the beautiful wooden structure adorned with silky white drapery, like a modern-day fairytale. But even fairy-tales have their share of imperfections and humor, and sometimes the best man drops the ring when it's time to hand it over, but this only made the wedding more lighthearted and fun, just like Becca and Jim's personalities. Alongside all the pretty things, the BME photographers never miss these quirky, candid moments, because they're what make the day more unique, sweet, and memorable.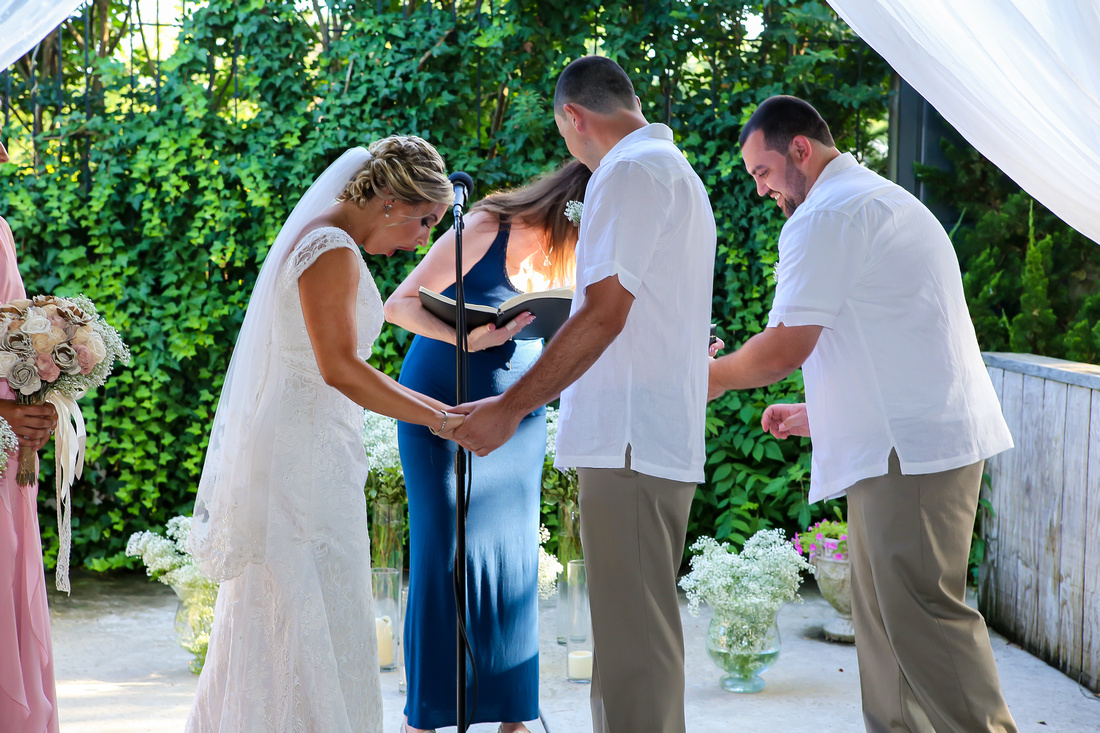 After the ceremony, we took the couple for a walk through Woodland Village, where we found charming spots to perfectly capture the newlyweds. The warm evening sunlight was the perfect touch to Becca's already beautifully sparkling, laced look.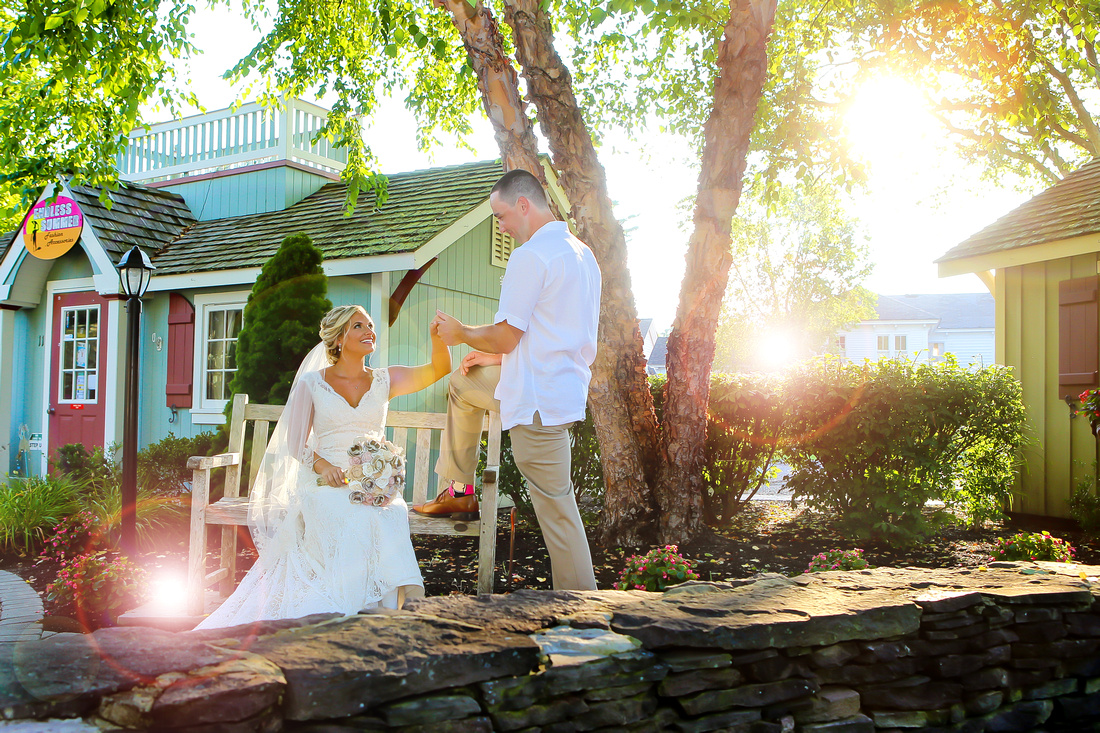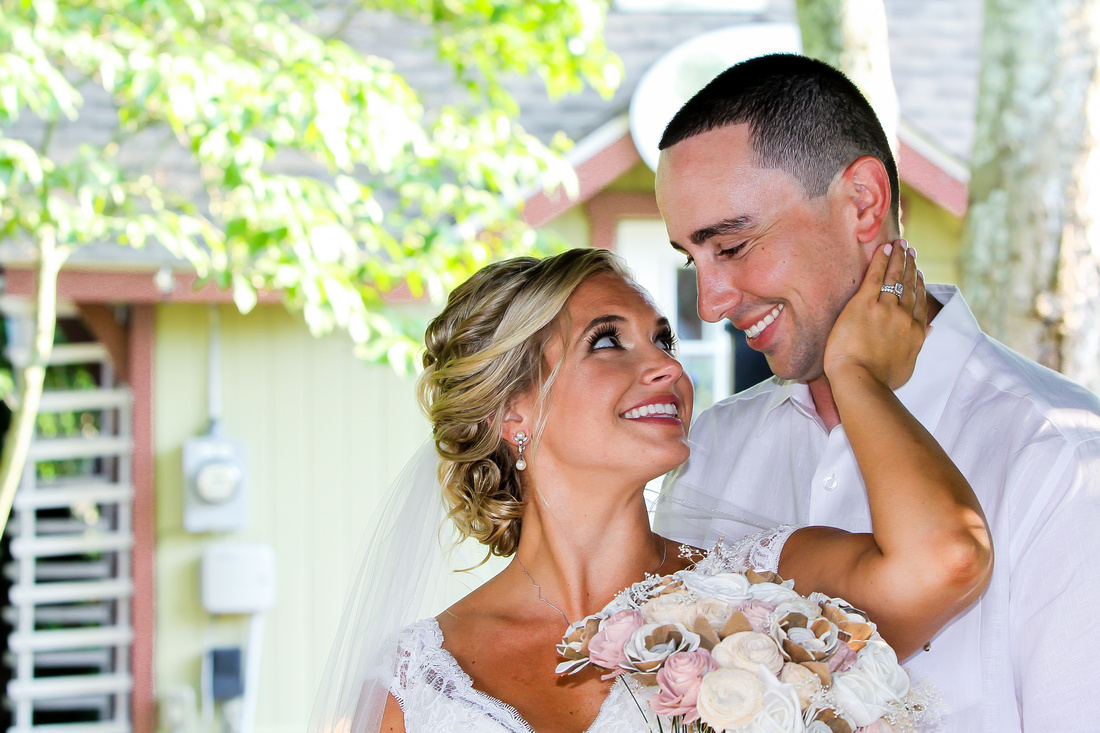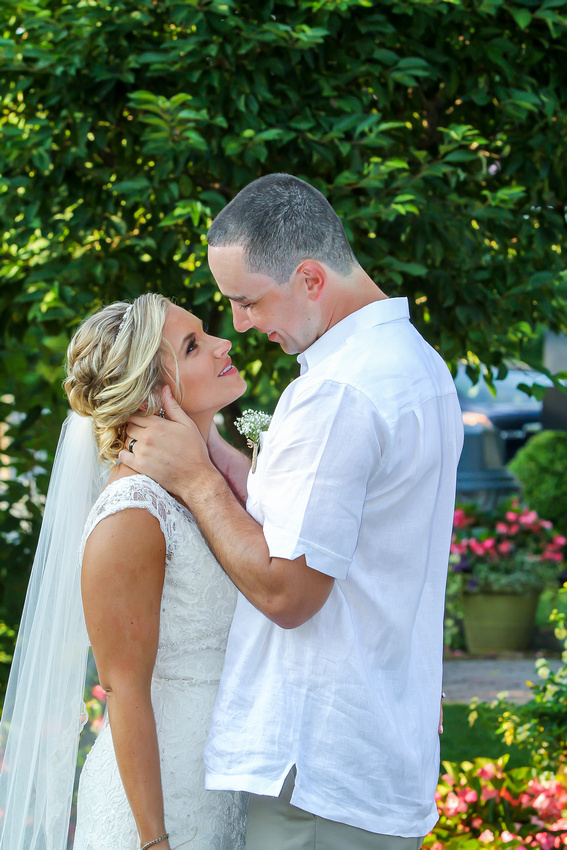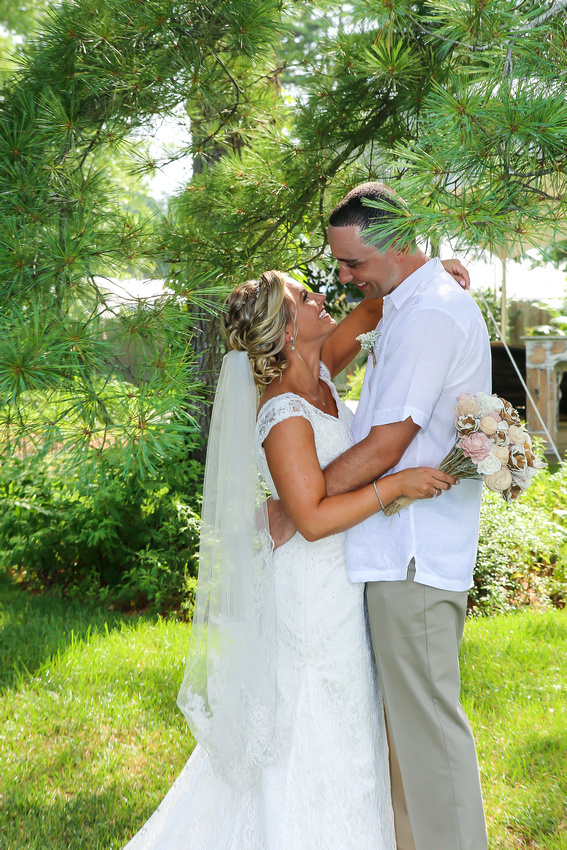 The reception that night was so nostalgic from the music with BME's talented DJ's to the sentimental speeches made by the bride's sister and father, and the groom's two brothers. Not to mention the mouth-watering entrees by Abbie Holmes Estate's Xenia Catering and the deliciously personalized cupcake-desserts by Courtneycakes Bakery. It was so exciting and fun for the BME crew to experience the night with the rest of the party and capture each moment. Congratulations to Becca and Jim DeBenedictis. Thank you for the wonderful memories, and for letting us capture your beautiful day!